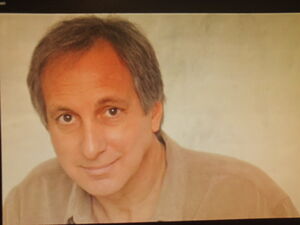 William "Billy" Van Zandt (born December 13, 1957) is the actor who played Bob in Jaws 2.
Van Zandt was born on December 13, 1957, in Red Bank, New Jersey.
Other work and personal life
Edit
Billy appeared in many tv shows and films. He also wrote 16 different tv episodes and is the consulting producer of 11 different tv episodes/films.
Billy is the co-author and star of the Off-Broadway plays "You've Got Hate Mail," "Silent Laughter," "Drop Dead!" and 20 other theatrical plays.
Billy Van Zandt is the half-brother of musician/actor Steven Van Zandt.
Billy is still married to actress Adrienne Barbeau, since December 31, 1992, the end of 1992 and 18 days after Billy's birthday. They have 15-year-old twin sons, William and Walker.